What Exactly is a Camper van?
Camper vans are a combination of transportation and accommodation that offer not only a comfortable trip but also comfortable living spaces. Campervans are excellent for road trips with family and friends. These are usually the size of standard road vehicles, and operating them requires a specific licence only if you'd physically modify them. The fuel usage of such vehicles is lower than that of larger sized RVs. Since the beginning of the pandemic, this has been the most popular option among travellers.
What are the Benefits of travelling in a campervan ?
1. Freedom and Convenience
Many times while travelling you want to extend your stay by a few days and explore more but you're restricted by the timing of trains and flights that you'd booked before leaving.This leaves us with no other choice but to cancel the tickets at the last moments which not only puts a toll on the pocket but causes stress and anxiety. While on a vacation the last thing you want to have is stress, so a camper van gives you that freedom to travel at your own convenience without the hassle of booking tickets and waiting lists.
2. Travel as many places you like –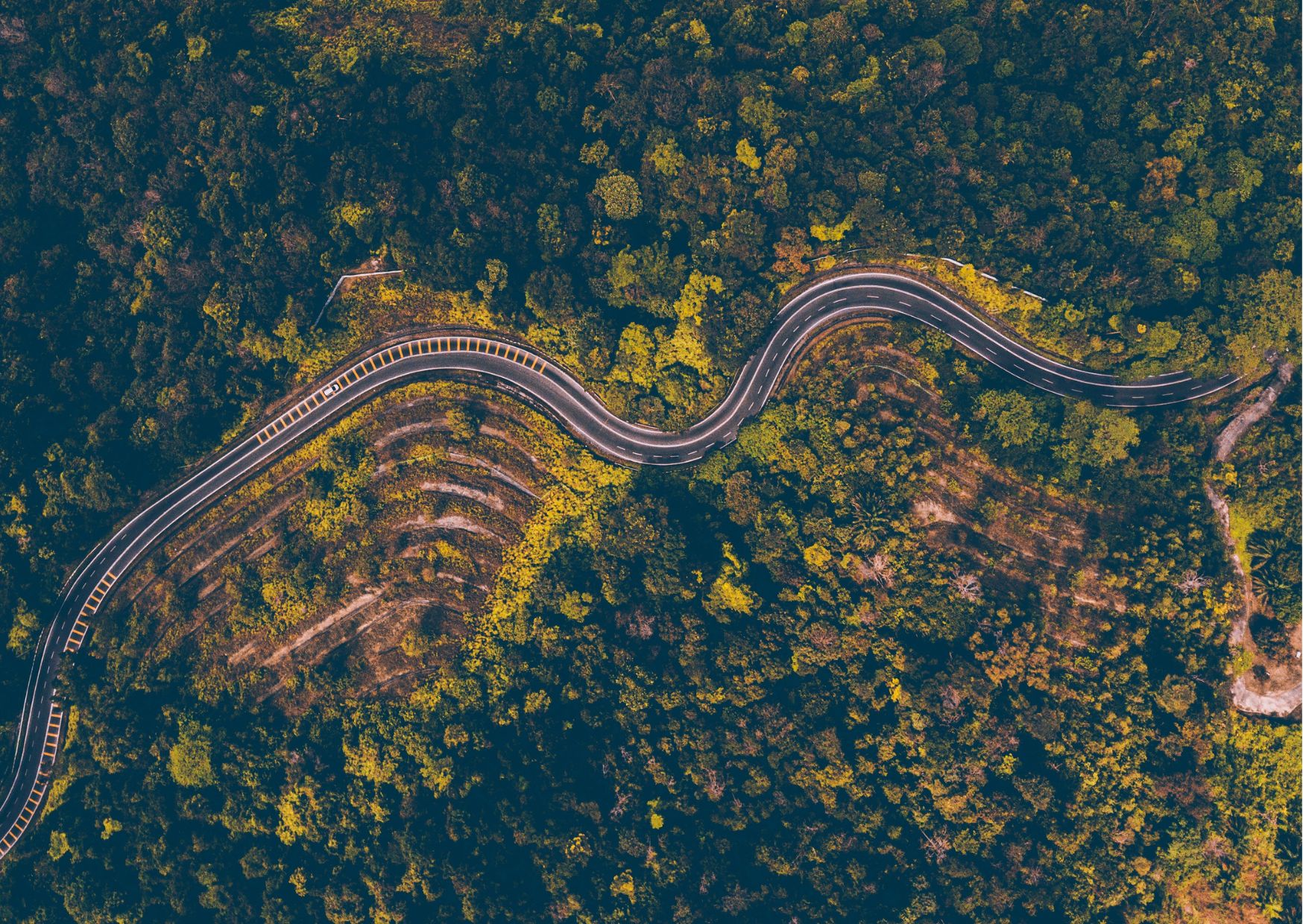 The best part about having a campervan road trip is that you're able to travel to as many destinations as you want while stopping for those appealing views on the way. You don't have to worry about the financial stress of booking multiple hotels, or flying from one part of the country to another. Campsites tend to be significantly cheaper than hotels, and driving from one place to another can mean you don't have to spend money on those expensive, high season flight tickets.
3. Campervans are a moving home
While setting a budget for travelling, the first factor that one looks into is the stay prices per day of the destination. While staying in good hotels in peak season times, the accommodation prices can be very high. But while travelling in camper vans, you have both accommodation and a kitchen. Furthermore, you can forget those expensive hotel room prices while staying in as many days as you like.
One motive of travelling to a different place is to experience their local cuisine, but if you love home cooked meals then moving in a camper van will be a lot more advantageous. Camper vans come with a mini kitchen that will come to your rescue in times of need.
4. Camper vans saves money
The misconception that owning a caravan is expensive is untrue. You save lots of money on hotel stays, flight tickets, and food. Plus it frees you from the stress of renting cars on a daily or hourly basis while having the freedom to go anywhere and stop anywhere you like. One of the reasons people don't go on vacations is the cost associated with traditional ways of going on vacations.
There is no need for hotels if you are travelling in a caravan. There is no need to rent a car or fly. While you can eat out at restaurants, it's simple to eat in or outside with a BBQ, which saves money and is far more enjoyable.
5. Allows You To Be Close To Nature
Living out in nature has an inexplicably calming influence on you. While many individuals opt to live in cities for financial and leisure reasons, it doesn't mean you don't deserve to escape to the woods on occasion!
The following are some of the advantages of spending time in nature:
1. Increased Vitamin D levels
2. Strengthen your immune system
3. Improve your short term memory
4. Reduces inflammation in your body
5. Makes you happier
6. Improving your vision
7. Helps develop a deeper sense of spirituality
Travelling in a caravan will provide you with greater privacy and will make it easier for you to stay at any beautiful spot of your liking. Instead of sitting on a couch in a hotel lobby, you can sit under the clouds on a pleasant day. And instead of sleeping under a roof, you can sleep under the stars at night.
Buying vs modifying?
Camper vans are quite popular among hardcore travellers and campers in India. Top brands like Mahindra, Tata or Force offer some best quality vehicles at affordable prices that can be converted into camper vans. While converting your own car to a camper van, there are multiple factors that should be considered such as a high roof top, back windows for good ventilation, good ground clearance, good torque etc. such services are offered by vendors but only a handful local manufacturers are specialised to do so. You can look into this guide for converting your car into a caravan by yourself.
What should be considered when choosing a Camper van?
When choosing a camper van either vendor built or choosing a vehicle for converting it to a camper van, in both the cases you should be very careful of what you need. Whether you will be travelling inter-cities mainly on highways or go through tricky terrain areas of Himachal, the camper van can make or break your experience of travelling to a location. You should make sure to check out our 4 pointer list before selecting a camper van.
How much amenities do you need?
The amenities provided by each camper van differ. Some may have kitchenettes and restrooms, while others may merely have a place to lay down and not much else. If you intend to eat in your RV, choose larger vans for camping that can fit all of your needs. However, if you only need a camper van for a short vacation, there are lots of mid-sized vehicles that can meet your needs. These are some of the basic specifications for camper vans in India –
i. Sofa cum bed for 2 pax
ii. Kitchenette with fridge and microwave oven
iii. Washroom area with hand shower and sufficient fresh water storage
iv. Partition behind driver
v. Communication between passenger and driver
vi. Air- Conditioner
vii. Eating table
viii. Audio / video facility
ix. Charging Facility
x. GPS: Caravan would enable themselves with GPS facility as and when it becomes available.
xi. Vehicle to be Bharat Stage II compliant.
Pick the vehicle that suits your route
Selecting camper vans is similar to selecting cars such as how cars differ in terms of size and capabilities. Large vans may be ideal for long intercity excursions, but they cannot handle the rough terrains of places like Leh Ladakh. It is critical to plan your route and determine the best vehicle that suits your requirement.
How many people are coming along for the ride
What could be worse than wasting money on more space than you actually required? Getting crammed into a compact vehicle with little room to breathe, for sure. Depending on how many friends and family members are joining you on this road trip, make sure you choose a vehicle that provides enough space for everyone.
Checking RTO licence for Caravan
No matter what type of camper van you choose for your journey, you should always check if the vehicle is approved by the RTO. When converting your vehicle into a caravan, check if the base vehicle is not discontinued by the manufacturer, if so then the caravan won't be approved by the RTO. Tata Xenon and Nissan Evalia are two examples of such vehicles. When purchasing a pre-built van, you need to check and verify all of the vehicle's legal documentation.
Best convertible vehicles for camper van in india
There are only two categories of vehicle that fit into making a camper van and they are minivans & SUV's. To build a convertible camper van, you should first know every detail about the base vehicle so as to add & modify more parts to the vehicle. You do not have to stress about having to go through all the vehicles because we have created a well researched list of convertible cars in ascending order of budget.
Category 1 : 0 – 5 Lakhs
Maruti Suzuki Eeco
Fuel : Petrol
Used Cost : 1L to 3L
Build Cost: 50k to 1L
The Maruti Eeco debuted in India in 2010 and is the best suited caravan in this category. The multipurpose van has recently celebrated ten years on the domestic market. The company has sold more than 7 lakh units of eeco. Maruti Suzuki has made various changes to the Eeco over the years. It is now offered in a variety of models, including CNG. Customers can choose between a 5-seater and a 7-seater model based on their needs. The following are some of the van's primary features:
1. Spacious cabin
2. Clear lens headlamps and taillamps
3. ORVMs
4. Powerful AC with heater
5. Dual-tone interior
6. Integrated headrests
7. Front and rear cabin lamp
The Maruti Eeco is powered by a 1.2-litre, 4-cylinder petrol engine that produces 73 PS of maximum power at 6000 rpm and 98 Nm of peak torque at 3000 rpm. A 5-speed manual transmission is used here. The Eeco CNG model has a power output of 62 PS and a torque output of 98 Nm. ABS with EBD, reverse parking sensors, seatbelt reminder, and driver airbags are among the safety features.
Category 2 : 5 – 10 Lakhs
Tata Yodha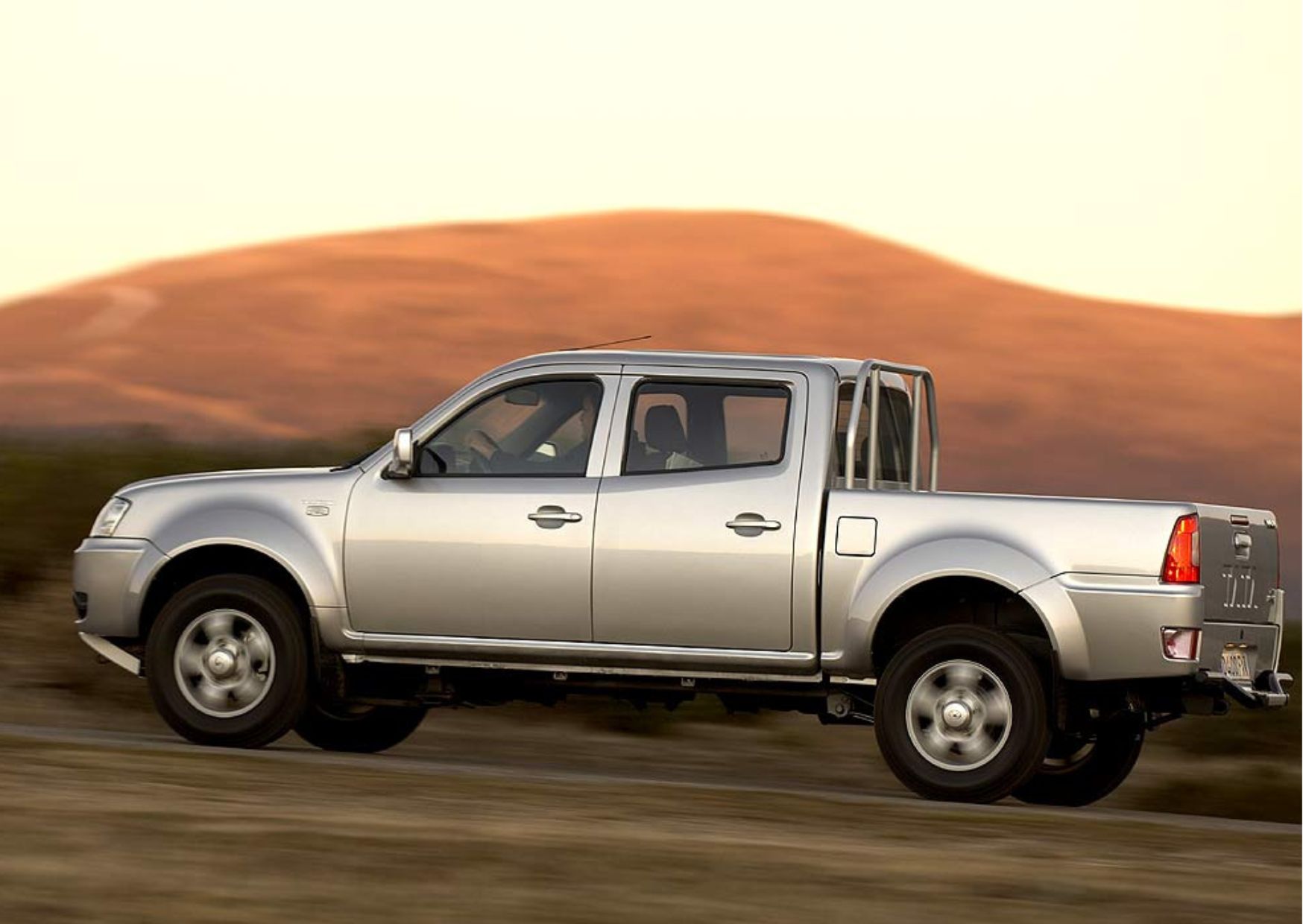 Fuel : Diesel
Used Cost : 4L to 5L
Build Cost: 3L to 4L
The Tata Yodha comes with a big 6 ft box and has a 2.2-liter four-cylinder DI diesel engine that outputs 100 PS of maximum power and 250 Nm of peak torque. Yodha also comes with a 4*4 that is ideal for off roads For transmission, it is paired with a 5-speed manual gearbox in both rear-wheel-drive and four-wheel-drive options. All models get a leaf spring suspension and steel wheels all around. Thanks to its power and payload capacity, the Updated Tata Yodha Pickup Truck is well-suited for Camper vans.
Category 3 : 10 – 15 Lakhs
Force Traveller
Fuel : Diesel
Used Cost : 9L – 11L
Build Cost: 3 to 4L
Force Traveller is a popular choice among people for using it as caravans due to its huge space that can be used for giving spaces to washroom, kitchen & bed. It is easily suited for at least 3 – 4 peoples that comes with mercedes derived engine. he extra space and ground clearance make this a great full-size campervan option.
The Force Traveller 3700 Super is a 12 to 17 Seater mover van with 12+D and 17+D seating capacities. Force Traveller has a 2596 cc engine that produces 115 HP and 350 Nm of torque. The diesel engine in this van complies with BS6 emission standards. The power transmission gearbox is a 5 speed (5F+1R). Front and rear suspension are semi elliptical leaf springs with telescopic shock absorbers and semi elliptical leaf springs, respectively, for greater passenger comfort.
Conclusion :
The culture of camper vans in India is still in its early stages in comparison to the country's population, but it is something that will increase as technology advances and people feel the need to move away from their stressful lives for their own peace of mind. Many frequent travellers have already moved to camper vans because they provide the freedom and ease of moving without having to bother about hotels and aeroplane tickets. It's an excellent investment for spending quality time with your loved ones while on vacation. If you're looking to buy a camper van for your passion of camping, but aren't sure where to go for campsites in India, in that case you can refer to this blog. Camping is a great outdoor activity that connects you well with nature. At Kyari for Adventure, we have created a Smart Stick Guardian that not only ensures your safety while camping but also helps you in your campervan experience like no other. Make sure to check out the details about this product.