There are a number of questions that come to one's mind when planning for a backpacking trip. Where should I go? What do I pack? This article will help you in avoiding the numerous trip-planning mistakes that one can make. Backpacking is a broad topic; use this as a starting point for your planning and adapt the ideas to your trip. If you're new to it, it can be a little intimidating, but we've got you covered. We understand how stressful it can be, which is why we're here to show you the steps to plan a backpacking trip in India.
1. Decide the Where, when, with who, and why?
1. Time to spend: If you have limited time, you need to know how much you want to travel on a backpacking trip and make sure the route you choose fits your schedule.
2. Distance you want to hike while backpacking: When you set a goal of a certain distance, you decide how many kilometres you want to walk each day so that you don't get tired early.
3. Region and aesthetics: If you only have a weekend, choose a location close to home so you can spend more time at the destination and less time driving. You may also decide that you want to visit a specific environment or location, which may be worth your time. Forest or desert? Do you prefer craggy peaks or lush waterfalls? These specifics will help you plan your trip.
4. Group size: If going for a backpacking hike individually, you have more flexibility in terms of hiking speed and where to stay for the night; when backpacking with others, you must accommodate the pace of the slowest member of your group. However, you can reduce your pack weight by sharing a tent, stove, food, and so on with others. Keep in mind that some trails cannot accommodate larger groups.
5. Preparation time: If you're leaving next week, your destination may be different than if you're leaving in three months. Are you physically fit enough to take on a difficult route with significant elevation gain at the moment? ( If not, you can refer to our camping gadgets that make trekking and camping easy 🙂
2. Plan for the Big Expenses
1. Transportation. This includes how you want to go to your destination, as well as how you get around once you arrive. Many people nowadays avoid flying and take trains in favour of more personal modes of transportation, such as renting a car. Make sure you factor in these options when budgeting for things like fuel, food pit stops, and preparing your car for extended road trips. Then consider your transportation options when you arrive: taxis, public transportation, or simply walking.
2. Lodging: This could be a significant sum of money, but fortunately with travel planning websites like MMT, Trip Advisor, Trivago amongst others, you can know exactly how much it is going to cost before you leave.
3. Food: This is determined by a variety of factors, including you're eating habits and where you're travelling. If you choose to eat at fancy restaurants or eat local, factor in all the possibilities as per availability.
4. Additional Activities: Shopping, Museum or park visit, tours, excursions, and so on.
5. Souvenirs—Anything you might purchase on your trip that you would not purchase at home
6. Emergencies: First aid kit, medicines, flashlight, clothing, etc.
3. Explore What to See and Do There.
1. Go Beyond the Cities: Although visiting India's major cities such as Delhi and Mumbai can be exciting, it is also worthwhile to venture outside of the cities and visit some of the smaller villages. The pace of life will be slower, the air will be cleaner, and you will gain a new perspective on Indian culture.
2. Outline the major activities : Outline the major activities you want to enjoy during your trip and how much they cost to ensure you have properly budgeted. Make any last-minute changes to your savings to ensure you have enough money.
3. Prioritise Activities : Additionally, have a rough idea of what activities are priorities for you before leaving the house. That way, if you run out of time or money, you can concentrate on your top activities and avoid them missing out.
4. WikiVoyage: is extremely useful for trip planning. It's similar to Wikipedia, but for travel! You'll find everything from where to go and what to do to how to get around and other useful information, compiled by travellers and also it is frequently updated.
1. A Big Backpack: The most important piece of equipment you will need to purchase is a large backpack. It should be large enough to hold all of the gear you'll need for your backpacking trip.
2. A Daypack: Now that you have your large backpack to carry all of your belongings, you will need a daypack to carry with you while exploring during the day. It should be light but have enough capacity to carry all of your daily necessities such as cameras, water bottles, jackets, and so on.
3. Good Footwear: This is another important piece of equipment that we recommend you purchase. You'll be walking in it for days on end, sometimes on uneven ground, so having good shoes that support your body without giving you blisters is essential. You should go for the ones that are more comfortable from renowned brands and can keep a spare fashion footwear in a bag.
4. Electronics: All of your electronics' necessities, including a Power Bank, a multi-functional charger, and a universal travel adapter.If you're looking for camping at your destination. You can also refer to our guide to Top 13 camping gadgets to carry that will make your trip entertaining.
5. Clothing: Depending on the time of year you visit, you should dress appropriately for the weather. Prepare winter jackets and layers, summer shorts and t-shirts, and so on. You can refer to this blog for a guide to get TravelClothing101.
6. Security: Travelling alone can be dangerous if you are not cautious, so plan for the worst. Always keep a padlock on hand in case you need to lock your belongings in a locker at your hotel. For added security, you can purchase a passport bag or a money belt.
7. Packing! : What to bring depends on where you're going, but you don't have to have everything. You can buy what you need on the way. After all, you have to carry whatever you bring with you, so take less with you.
5. Enjoy Your Trip!
Final Tip – Get Good Sleep Before You leave!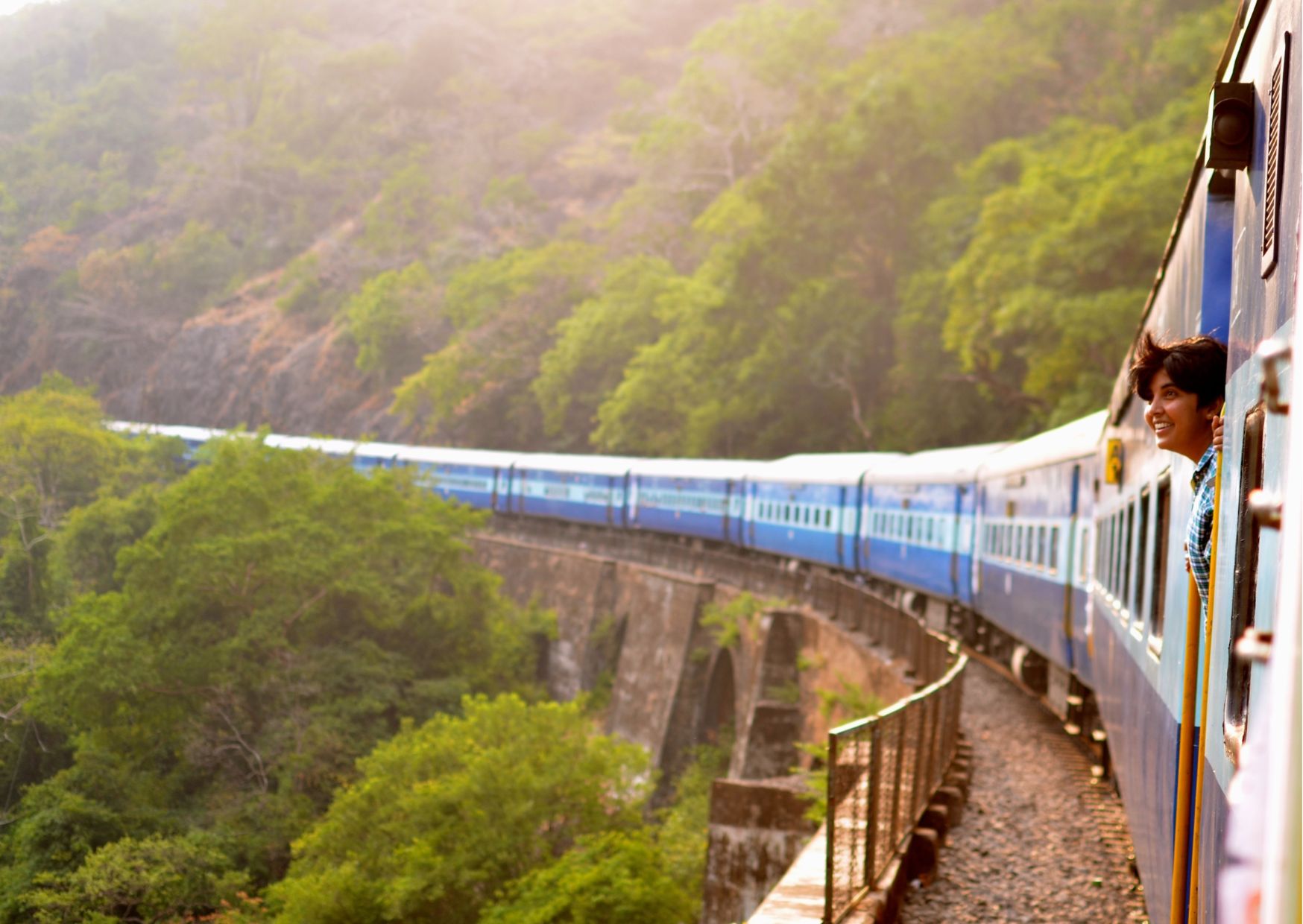 Conclusion:
This blog about How to do a Backpacking Trip in India, is created to guide you about the basics of backpacking. Don't forget anything and have enough money for your vacation. It can be as simple as booking a flight and packing or as complicated as rearranging your entire life to backpack around the world for the rest of your life. However, regardless of how long your trip is, this list will help you stay organised and motivated as you plan your trip and venture out into the world. If you wish to set up a camp in forest during your trip, make sure to check out our product Smart Stick Guardian. This stick will provide you enough confidence to explore the unknown.